By the mid 1930s, streamling had spread to nearly every corner of North American industry. It was being called "progressive imagery", and some of its biggest proponents included such well-known industrial designers as Raymond Loewy, Otto Kuehler and Harley Earl, who all sought to achieve clean, sweeping lines with little ornamentation . . . where form and function were evenly balanced.

For example, GE aware of the importance Henry Ford placed on the dynamics of image artfully applied the concept to eight newly purchased 125/132-ton industrial switchers built to work the huge Ford Manufacturing complex in suburban Detroit. The first, a 125-tonner, arrived in 1937 sporting rounded hoods with chrome grilles; they were in stark contrast to any previously built GE diesel-powered locomotives.

In addition to Ford's heavy-weight center cabs, GE constructed seven 115/126-ton center cabs for the Monongahela Connecting RR between 1937 and 1941. A final batch of 100/128-tonners were built by the Erie locomotive builder prior to the close of WWII; one went to Bingham & Garfield (Kennecott Copper), one worked for National Supply and the remaining two joined the MCRR fleet. The styling on all of these custom-built locos was conventional in appearance, sans streamlining.

The mid-1960s saw GE produce two additional 125-ton center cabs for Georgia Power Company. They loosely resembled a pair of 70-tonners that had been spliced back to back on a single frame.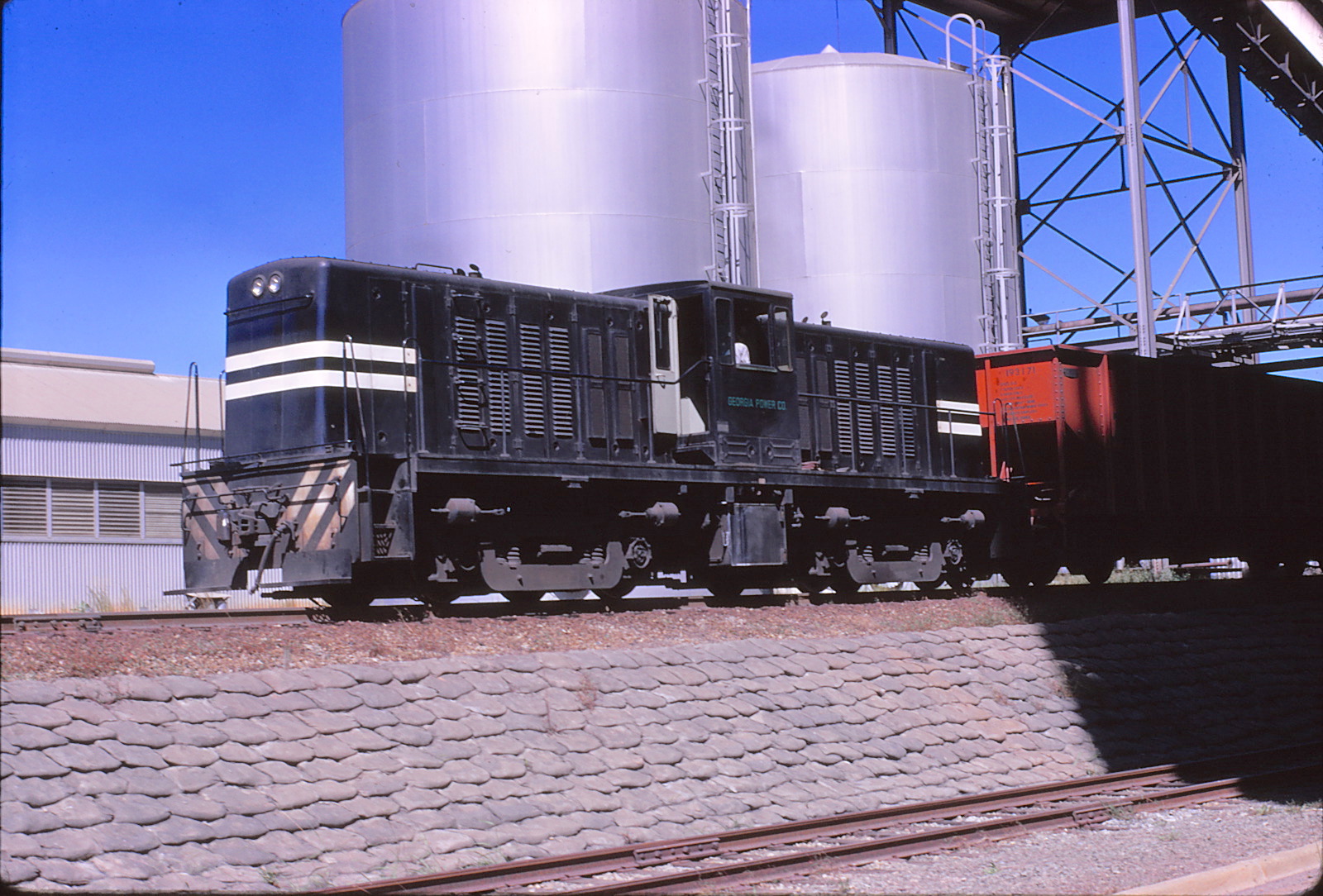 Georgia Power
Atlanta, Georgia on 4 October 1970 (Bill Folsom **)
Bob
125-Ton (Introduced in 1964) Spotting Features:
Only two units built, 1964 & 1967
Elongated frame
Tall hoods, no radiator shutters
Standard four-axle road trucks
Six-vertical rows of louvers and vents on hood sides
No walkway at front nor rear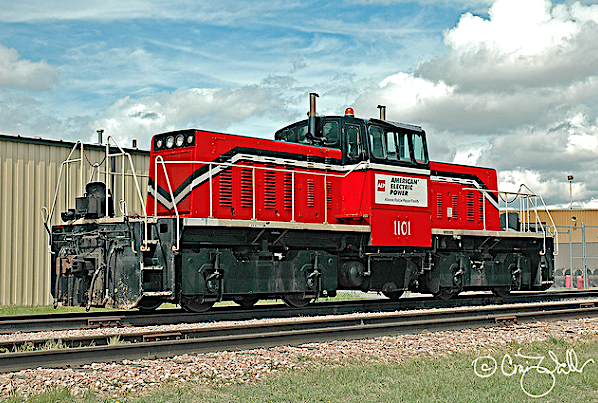 AEPX #1101
Alliance, Nebraska on 13 May 2008 (Craig Walker photo)
Bob
SL144/144-Ton (Introduced in 1976) Spotting Features:
Produced 1989 to present
Slightly angular cab with large front and rear window areas
Tall narrow hoods with dual headlights
Recessed front radiator shutter in hood
Large end platforms
Engine exhaust pipe in front of cab
Reference sources:
Don Strack's UtahRails.Net (website)
Critters, Dinkys and Centercabs
Second Diesel Spotters Guide by Jerry Pinkepank
The Diesel Shop (website) - GE Production Rosters
** Photo from R. Craig collection
Originally uploaded: 1 January 2020 / revised 5 January 2020