Milwaukee Road Bi-polar #E2, spotted at Seattle Washington, wears a stunning paint scheme designed to harmonize wth the railroad's Olympia Hiawatha equipment.
(Henry M. Stange photo on 8 September 1950 / Krambles-Peterson Archives)
October marks the 50th anniversary of the end of mainline electric railroading on the Milwaukee Road, and consequently in the Pacific Northwest. The Milwaukee's massive-looking locomotives were powerful, colorful and quite probably the most eco-friendly form of transportation power of the time. None-the-less they were permanently retired, with a few finding homes in area railroad museums. Some trackside-observers would call the timing ironic given green technology and sustainable design were on the rise nearly everywhere in the U.S.. (It's a discussion perhaps for another time.)
Indelibly etched in the mind of many fans, Milw's GE-built, along with their Westinghouse-built electric road and yard units, over-shadowed similar power wearing Great Northern's colors or the mundane garb of the 135-mile Butte Anaconda & Pacific. The following photo essay embodies representative power from all three Pacific Northwest-based electrified railroads.

Milwaukee Road
GE-Built EF-1/EP-1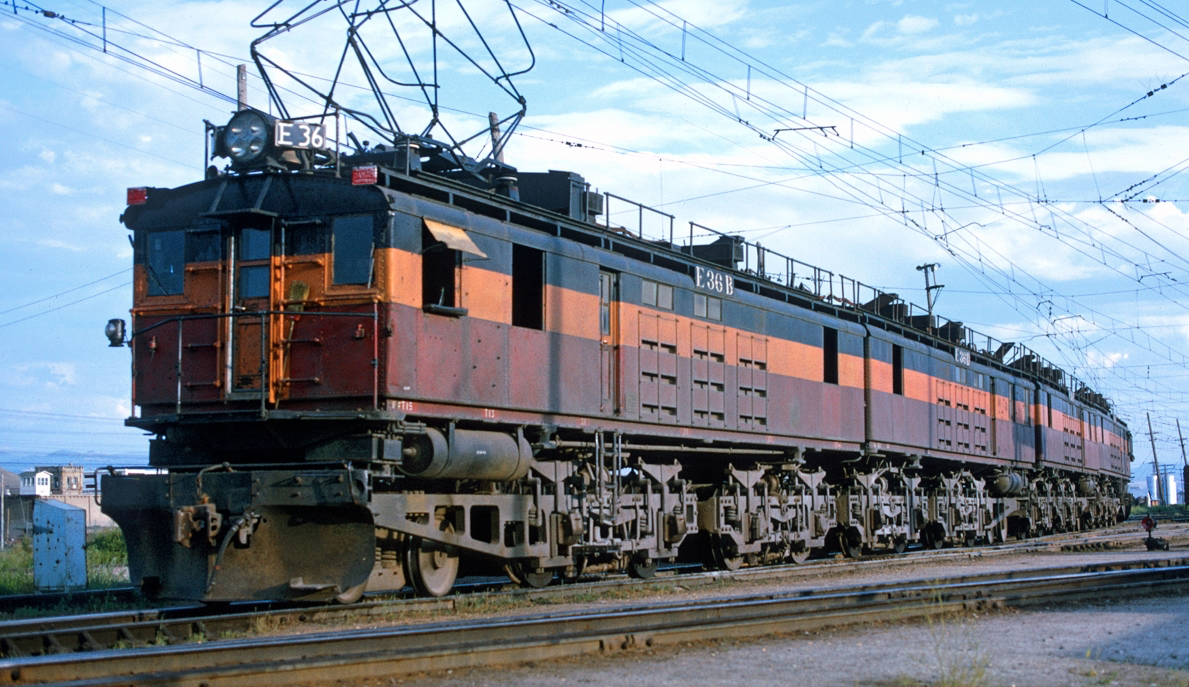 <10px>

Of the 84 single EF-1/EP-1 units built between 1915 and 1917, twenty-three were still in service when railroad management decided to de-energize the overhead wire in 1973. On 2 August 1965, two EF-1 power sets led by #E36 stood idle at Deer Lodge, Montana, a strategic railroad town. (Matt Herson photo)

10px>
Baldwin/Westinghouse-Built EP-3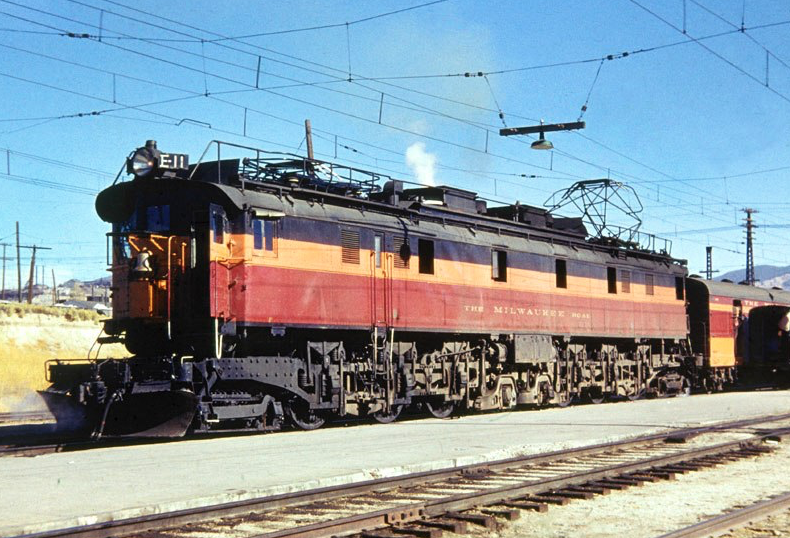 <10px>

EP-3s were designed as dual-cab passenger locos; ten were delivered in 1919. Rated at 3400-hp, the passenger haulers employed a 4-6-2+2-6-4 wheel arrangement, along with an unusual "geared-quill" drive system. #E11 depicted here was caught at Butte, Montana on 21 October 1952. (JC Weirich photo /Greg Weirick collection)

10px>
GE-Built Bi-polar in Hiawatha Colors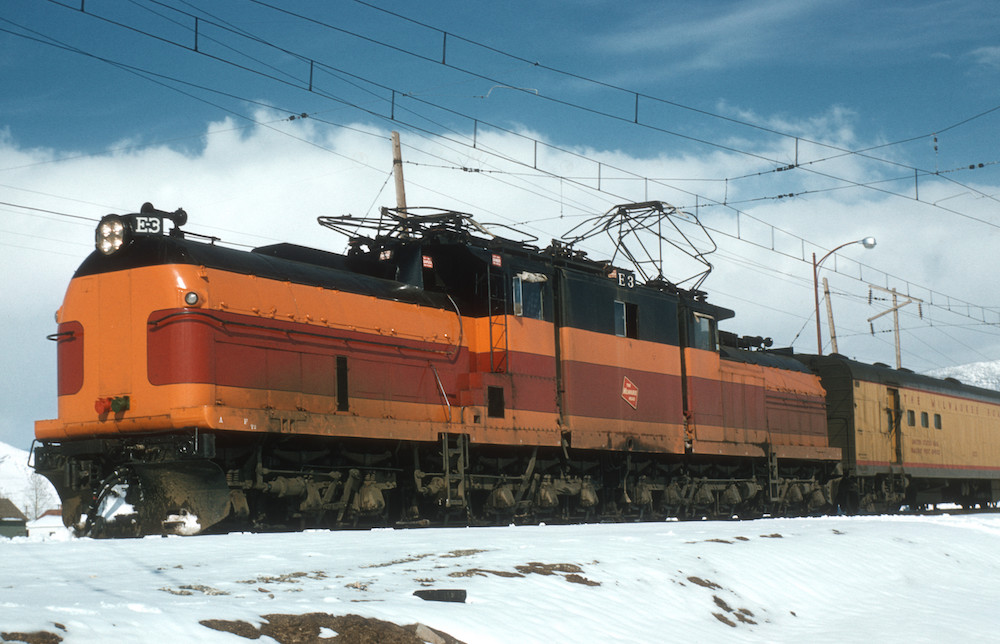 <10px>

Although only five were built, Bi-polars were star performers. ML Powell took this shot of w/b Train #15 "Olympian Hiawatha" near Butte Montana on 27 April 1958. The #E3 is seen drawing an interesting mix of Milwaukee and UP passenger cars as it sprints towards Idaho's Bitter Root Mountains. (Krambles-Peterson Archives)

10px>
GE-Built Bi-polar in Union Pacific Colors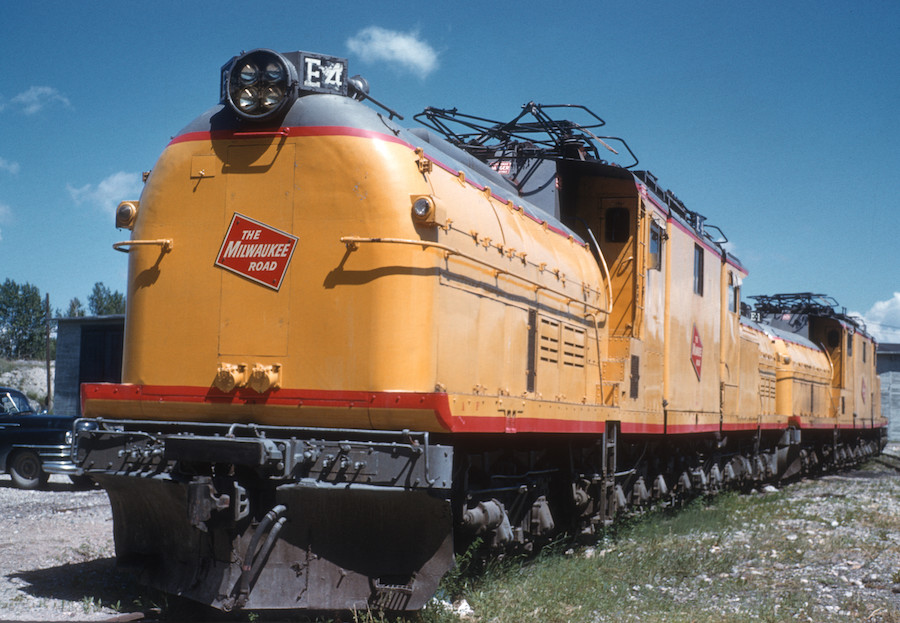 <10px>

Delivered in 1919/1920, the five Bi-polars powered Milw passenger trains for close to four decades. A pair of Bi-polars wearing the two--color "Cities" scheme are at-rest in Deer Lodge, Montana on the last day of June 1959. (William C. Jansen photo / Krambles-Peterson Archives)

10px>
GE-Built "Little Joe" in Hiawatha Colors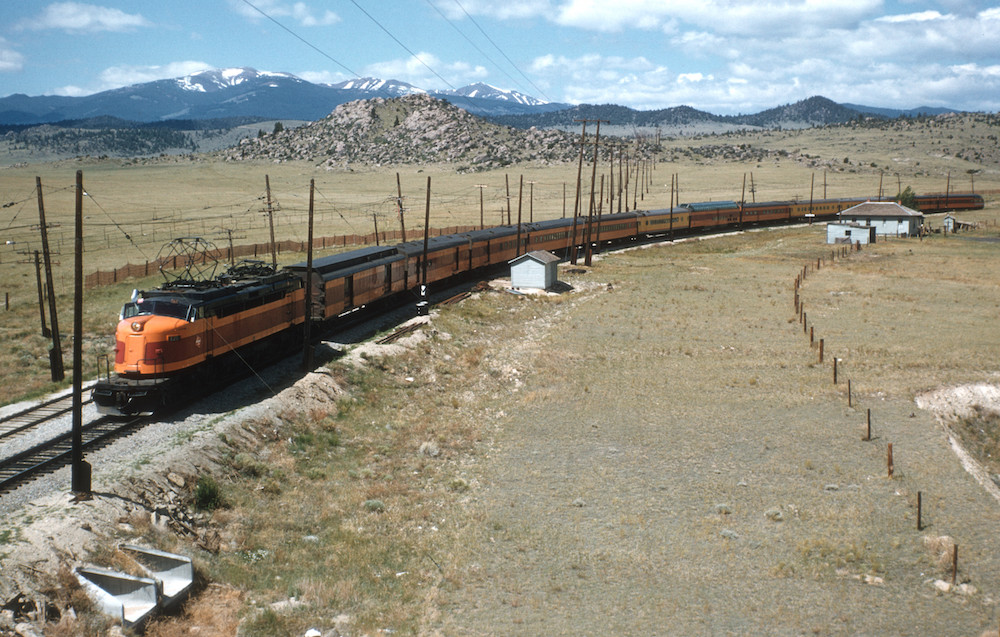 <10px>

Built for Joseph Stalin's Russia, a dozen two-year-old "Little Joes" were diverted to the Milwaukee Road in 1950. George Krambles shot #E20 with Train #16 the E/B "Olympian Hiawatha" at Vendome near Butte Montana on June 7, 1956. (Krambles-Peterson Archives)

10px>
GE-Built "Little Joes" in Freight Attire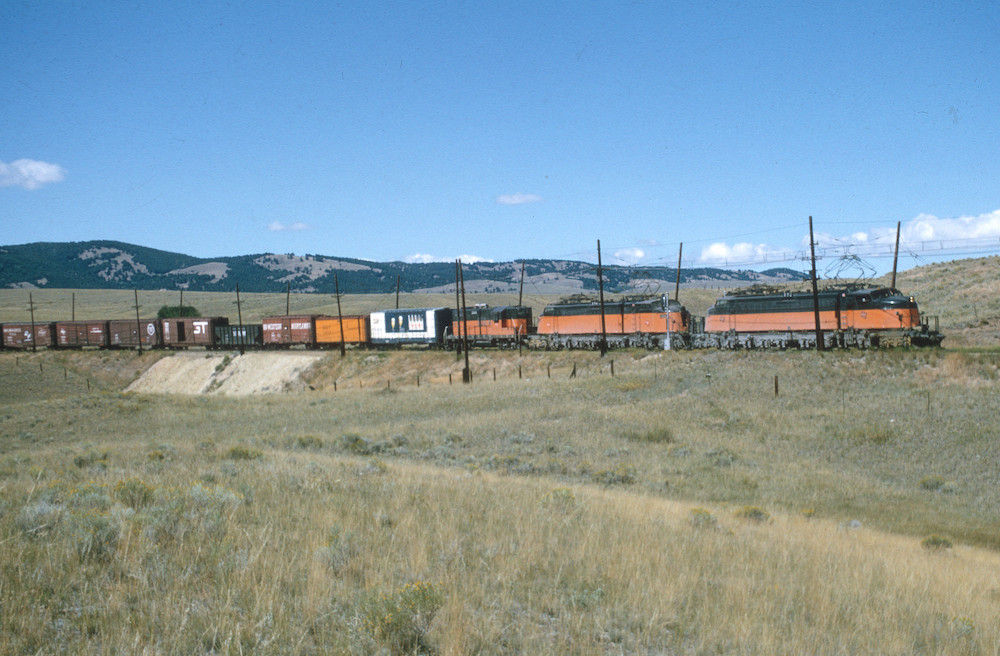 <10px>

Tom Matola shot the #E72 and a running mate with Train #263 a westbound fast freight (77 hours Chicago to Seattle) near Newcomb (0.7 miles east of Butte, Montana) in October 1965. (Krambles-Peterson Archives)

10px>
Great Northern
Baldwin/Westinghouse-Built Class Z-1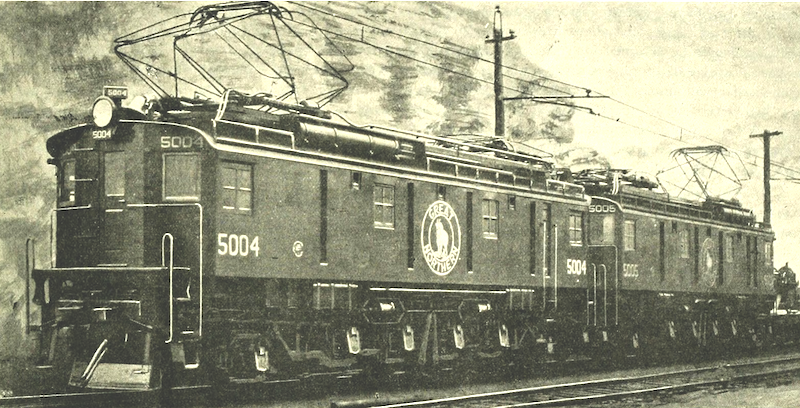 <10px>

Great Northern railroad's second order for electric motors were 1-D-1 wheel arrangement box cabs built between early December 1926 and February 1929. The ten olive-green painted units (#5000A&B to 5008A&B even numbers only) were used in both freight and passenger service until retirement during the Fall of 1956. (Photo is licensed by Flickr Commons)

10px>
Alco/GE-Built Class Y-1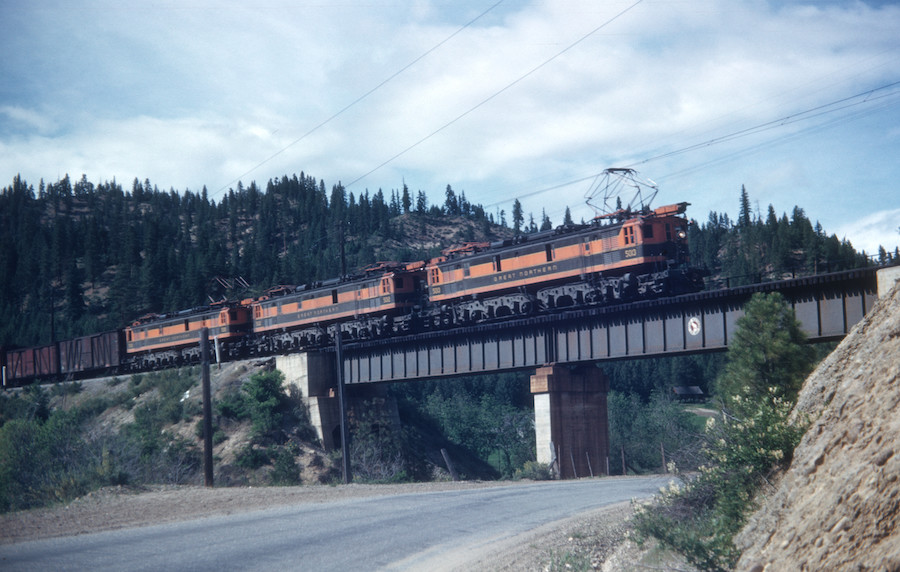 <10px>

The Great Northern roster also included eight 1-C+C-1 wheel arrangement electrics (#5010-5018). Henry M. Stange shot the #5013 and two runnng mates on a freight in Chumstick Canyon on 5-29-53. (Krambles-Peterson Archives)

10px>
Alco/GE-Built Class Y-1a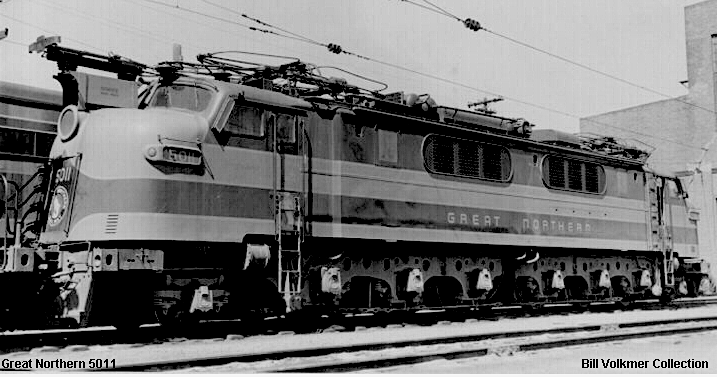 <10px>

One-of-a-kind #5011 was the result of a wreck and subsequent rebuiltd by GN shop forces in 1952. The outward transformation of the loco occurred by adding two surplus EMD-built FT cabs to the front and trailing end of the 3000-hp electric. (Bill Volkmer collection)

10px>
GE-Built Class W-1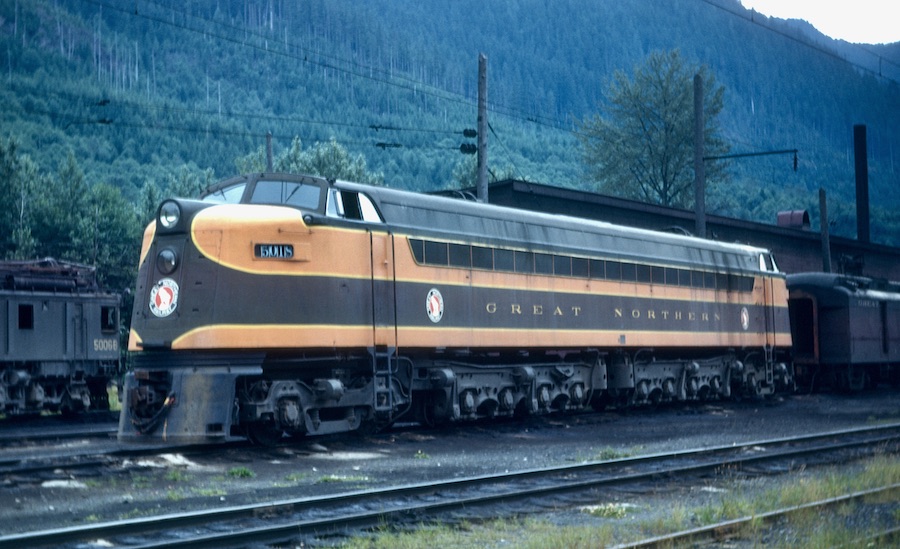 <10px>

At a length of 101 feet, Great Northern 5018 and sister 5019 were the largest electric locomotives ever built. Barney Stone shot the 5018 in Skykomish on 7-9-48. (Krambles-Peterson Archives)

10px>
Butte Anaconda & Pacific
Alco/GE-Built R2 Box Cab Electrics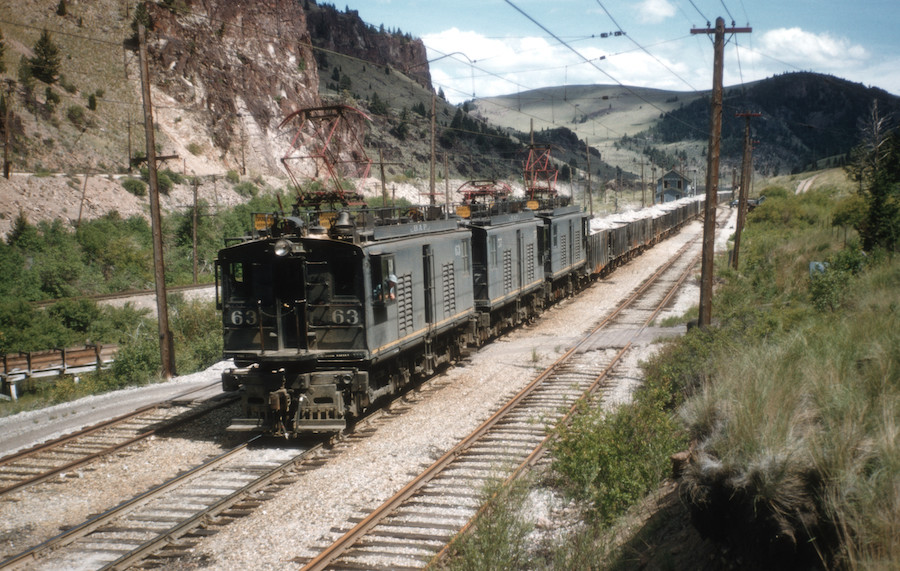 <10px>

During 1913, copper-hauling BA&P purchased 17 sixty-ton box cab electrics. George Krambles shot the Box Cab 63 and two other electrics with a train at Silver Bow Canyon on 6-7-56. (Krambles-Peterson Archives)

10px>
GE-Built 125-ton Electric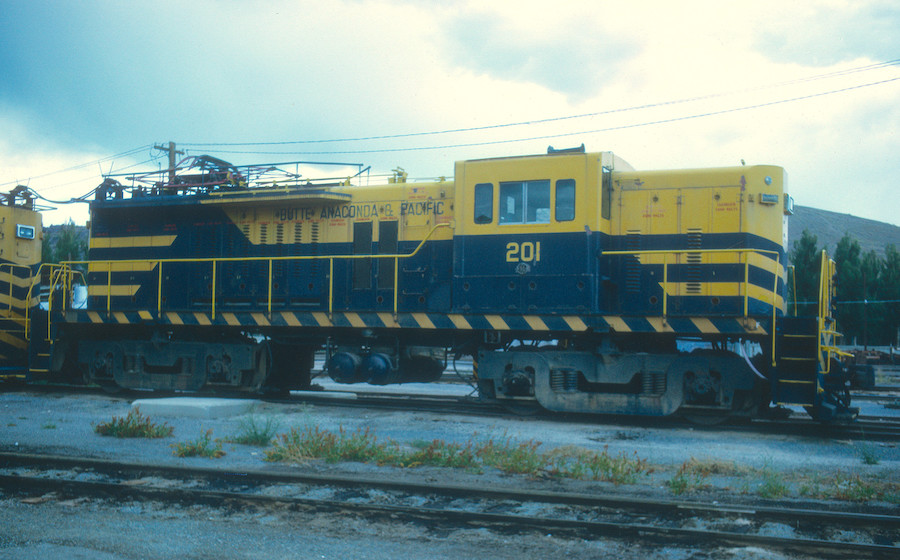 <10px>

In 1967, BA&P purchased the only two-of-a-kind electric freight motors; they were retired in 1967 and sold to Canadian National for parts. Tom Matola shot the 201 in August of 1973. (Krambles-Peterson Archives)

10px>
Notes and Credits
General Note: It could be rightfully argued that BC Rail could have been included in this photo feature; it was omitted intentionally on two counts. Although it was an important revenue generator for the BC Rail the "Tumbler Ridge" segment was viewed as a branch segment, not a main line operation. Additionally, thanks to Doug Lawson the BC Rail electrics wear previously covered, mostly recently in February 2022 --- here is a link:
Sand-N-Juice
Reference sources:
Great Northern Color Pictorial by Joseph W. Shine
Milwaukee Road by Frederick W. Hyde
The Milwaukee Road Under Wire by Karl R. Zimmermanm
Extra 2200 South Locomotive Newsletter (Issue #9, October 1968)
Flickr.com
Train Orders.com
New: 1 October 2023
Format and text by R. Craig with help from Art Peterson and Michael Richmond